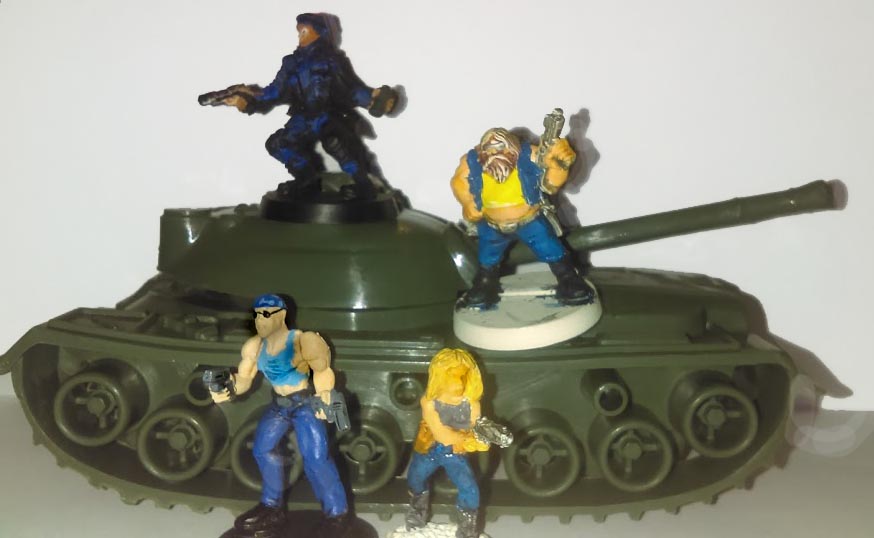 I picked up the Systems Failure RPG on a whim about ten years ago. Okay, it wasn't totally a whim. It was in response to the publisher's public cry for help; they were on the verge of bankruptcy and needed all the sales they could get. I'd been eyeballing a couple of their titles, and used their crisis as an excuse to pick them up. (And yes, the publisher recovered from its slump and is still going strong today. You're all welcome.)
Fast forward a couple years: I'm moving to Colorado, and deciding which games to bring and which to give away. "I still need to read this one," I think, and pack Systems Failure into a box labeled "Yet Still More RPG Books."
Fast forward a couple more years: "I need a book to read on the bus. Oh, right. Systems Failure!"
Fast forward another week: "That looks pretty fun. I won't be able to get any of my friends to a new system, though. I wonder how hard it would be to convert to Savage Worlds?"
And then… nothing. For six years.
…Until a month ago, when an opportunity arose for me to run a one-shot of anything Savage Worlds. Since the group had already played more than their share of Karthador and Ghost Punchers, I let my gaze drift across my gaming bookshelf until it landed on Systems Failure.
"Yes," I said to myself, nodding with melodrama. "It's time."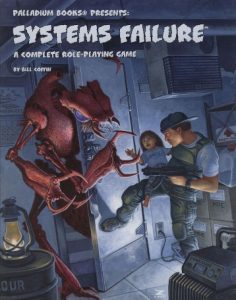 In Systems Failure, the players take on the roles of American resistance forces fighting a guerilla war against an occupying force of aliens. The aliens, which feed off (and shoot) energy, are called "bugs" because they look like giant insects. The world is post-apocalyptic, though more Dawn of the Dead than Mad Max (the cities are still prime for looting, if full of bugs). It's still got nomadic automotive barbarians, of course. Because those guys are cool.
Our crew of survivors set out to trade crops for batteries at the local barter-town, but found the place taken over by an advance force of bugs. Never one to walk away from a fight, they waited until nightfall, scouted around a bit, then commandeered a National Guard tank and charged the bug HQ. Wackiness ensued.
Savage Worlds handled the setting beautifully. The only things I actually converted were the bugs themselves, with which I played fast and loose. They might not have been mechanically identical to their counterparts from the original system, but they were narratively the same: increasingly fast, tough, and able to shoot energy beams from their bodies.
We all had a good time with it.I won't be surprised if we return to the world of Systems Failure. But if we don't, that's fine; I've got dozens of other unread, unplayed RPGs still waiting for for their moments in the sun.
---
---
---
---
---
---
---
---
---
---