A Drabble of Fiction for your Kindle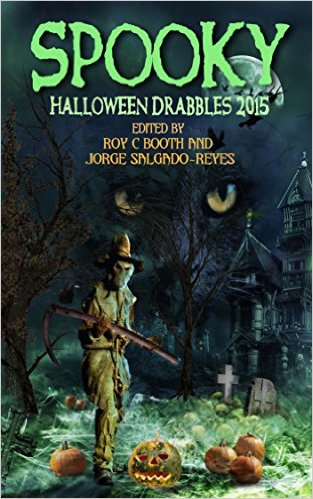 As I mentioned earlier this month, one of my ridiculously short stories was accepted for publication in an upcoming anthology from Indie Authors Press. And now, as I promised then, I'm posting a link to where you can buy your own copy of  Spooky Halloween Drabbles 2015 on Amazon.
One item I neglected to mention before is that I'm not the only Hardy who has contributed to this bad boy. My eldest daughter, who's quite the writer in her own right, has a creepy little story in there as well. (Why yes, I am quite proud.)
If you like spooky stories, check it out. With almost 100 different slices of micro-horror, you're sure to find something to chill your spine, tickle your funny bone, or otherwise massage your metaphor.
---