Embracing the Horror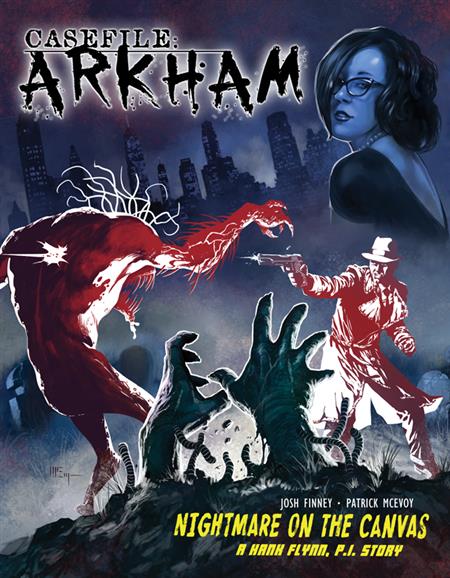 While it's true that I don't do reviews, I have been known to offer up recommendations from time to time. And since I've been thinking about horror so much these past few weeks (thanks for that, Ghost Punchers), it felt like time to present a couple recommendations in that genre.
The tagline for this graphic novel is "What if Raymond Chandler wrote Lovecraft stories?" and that's about as spot-on as you can get. This thing is packed with hard-boiled dialog, film noir imagery, and sanity-blasting horror. The story, Nightmare on the Canvas, is intended to be the first in  series of such graphic novels, each detailing a new adventure of Hank Flynn, a damaged WWII vet turned private eye.
While it might go without saying, I should point out that, as a horror book, this thing has some graphic and disturbing imagery. Nothing you wouldn't expect from a story dealing with Richard Pickman and illustrated by master of the macabre Patrick McEvoy, but definitely not the sort of comic you'd want to leave lying around for the kids to pick up.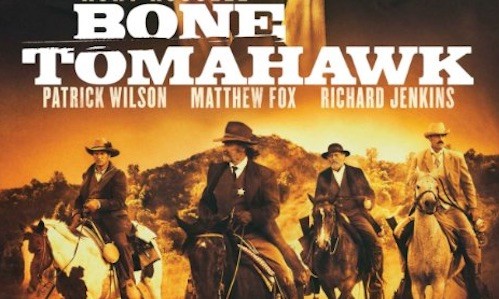 If Casefile: Arkham is a horror noir, Bone Tomahawk is a horror western. This movie came out last year, loitered in theaters for about a day, then moseyed over to Amazon, where it awaits your streaming pleasure. Kurt Russell stars as a sheriff who leads a posse into the wilderness to rescue folks who've been captured by cannibals. It's more The Hills Have Eyes than Call of Cthulhu, with long stretches of suspense interrupted by brief bits of shocking violence. Again, it's not for kids or the faint of heart, but if you agree that "cowboys and cannibals" should be its own genre, this might be the movie for you.
---