Printing and Punching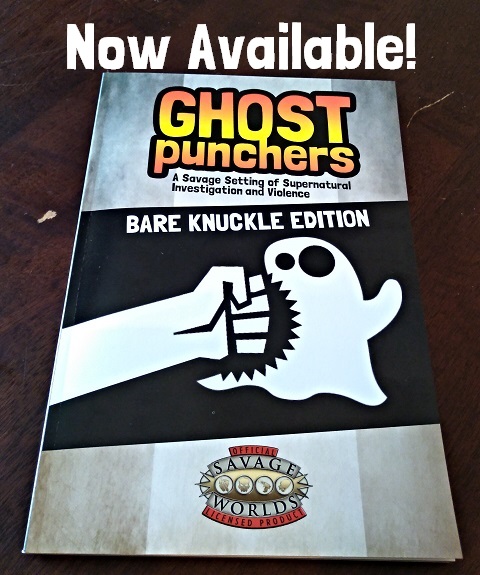 The print version of Ghost Punchers is now available!
The metaphorical trigger I mentioned last week has now been pulled. Ghost Punchers, the roleplaying game of supernatural investigation and violence, is now available via print-on-demand at DriveThruRPG. I've got a copy of the soft-cover edition in my sweaty mitts even as I type this (which makes typing difficult, I'll admit) and it looks pretty sharp. If you've been waiting for an opportunity to do likewise, here your chance!
Speaking of Ghost Punchers: A quick reminder that I'll be running two sessions of the game on September 29 and 30 at Tacticon in Denver. So if you're in the area, and want to see what the hype is about, swing on by and check it out! (And yes, I've ordered some hard copies of the book to sell at the show, but they take time to print and ship, so it's not a sure thing.)
---